ATTENDING FOOD TRUCKS!
... and more to come!



For more information on vending at the Festival, please go to:
VENDOR REGISTRATION

Can I buy tickets the day of?
What does my ticket include?

Your ticket includes admission to the festival, where there will be entertainment, artisan vendors, and MORE!

Food and non-alcoholic beverages can be purchased at the trucks.

All tickets are non-refundable.

Children 4 and under are free to attend.

What does the VIP Early Entry ticket include?

Your VIP ticket includes admission to the Food Truck Festival beginning at 12 pm.

General Ticket Admission begins at 1 pm.

Your VIP Early Entry ticket

DOES NOT

include Reserved Parking.

What if it's raining?
What should I bring?

The festival will be held outside on the grass, so feel free to bring folding chairs, a cooler, and blankets to sit and enjoy the food and Stratham Hill Park.

Don't forget your camera! Send us some pics of you and your friends enjoying the festival, and YOU could be on next year's website.

What shouldn't I bring?

Pets – We're sorry, but we cannot allow pets inside of the festival. We are sad, too, our dogs rock, but those are the event rules.

Your cigarettes, electronic cigarettes, and/or cigars…well, at least not inside the festival.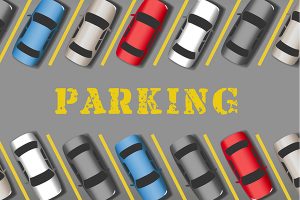 Reserved Parking

Sponsored by:




Please Note: Reserved Parking does NOT include any tickets to the Great Bay Food Truck Festival.
VIP Early Entry and General Admission Tickets must be purchased separately.


Non-Reserved Parking
PLEASE NOTE: Most onsite parking is uneven and on grassy surfaces. To help with traffic flow and safety, you WILL NOT BE ALLOWED to drop off participants at the main entrance of Stratham Hill Park.
Handicapped Parking: The main lot at Stratham Hill Park will be designated handicapped parking. Proper signage will need to be displayed to park in the handicapped lot.
On-Site Parking: Free onsite parking is offered at the end of Jack Rabbit Lane in the open field behind Stratham Hill Park (Gordon Barker Town Forest.) This parking area is the closest to the event but on grassy and uneven surfaces. Parking will not be allowed on Jack Rabbit Lane.
Parking will be allowed on Rt. 33 Eastbound ONLY in designated spots. Please note Sandy Point Road will be closed to through traffic, and parking will not be allowed. Parking on Rt. 33 Eastbound ensures the safety of our participants and does not have to cross a busy state highway.
If you know the trails at Stratham Hill Park, you will find it best to park at Stratham Memorial School, 39 Gifford Farm Road. This lot will have access to the event via the Tote Road trail. This lot is less than .50 miles from the entrance gate.
---
---

Check back soon for volunteer opportunities!



Click to purchase tickets |
Return to top